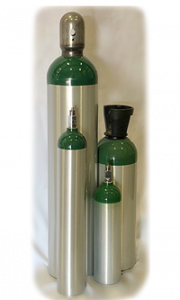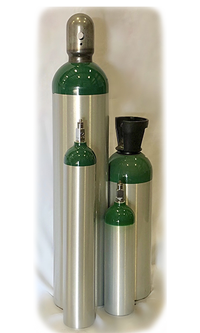 KAPLAN ALUMINUM MEDICAL CYLINDERS
Kaplan Industries offers an outstanding selection of aluminum medical cylinders manufactured from 6061 alloy giving you exceptional strength and durability. Kaplans medical cylinders are the ideal choice for hospital, home oxygen care, emergency medical services and many other applications. All cylinders meet or exceed all regulatory standards.
Specification: DOT -3AL and TC-3ALM
Alloy: High strength aluminum 6061
Finish: Standard brushed finished body with green crown or white crown available for Canada
Threads: AL-M60 and larger – 1.125-12 UNF, all others .750-16 UNF
Accessories: Standard valves installed per customer requirement. AL-M60 and larger available with either carrying handle or cap and collar.